The Benaki Museum, opened in 1930, has a large collection of relics from Greece and its ancient colonies demonstrating how the Greek culture has evolved from Ancient Greece to the present day.
During thirty-five years the art collector Antonis Benakis assembled a collection of over 45,000 historic items, which he then donated to the Greek state, founding the Benaki Museum in 1930.  
Exhibits
The museum's extensive collection features relics and objects from 3000 BC up until the beginning of the twentieth century. These are displayed in a chronological order throughout the four floors of the neoclassical mansion, in which the museum is located.
The Benaki Museum features Byzantine Art; Prehistoric, Ancient and Roman Art, Chinese Art; Post-Byzantine and Neo-Hellenic Art, and historic heirlooms, among several others.
The highlights that are not to be missed encompass the various works of art by the painter and sculptor El Greco, Lord Byron's desk, the entrance hall of a seventeenth century Egyptian palace, a third century AD portrait by an unknown Egyptian artist. Visitors should also see examples of traditional Greek mansions from Kozani, Siatista and Hydra areas in Greece.
An impressive collection
The Benaki Museum's varied and unique collections represent the history of Greece and its development in a visual and interactive way, which makes it a very enjoyable museum to visit.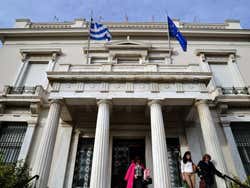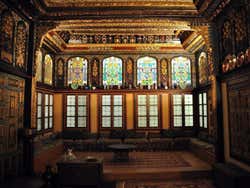 Schedule
Monday, Wednesday, Friday and Saturday: 10 am - 6 pm.
Thursday: 10 am - midnight. 
Sundays: 10 am -  4 pm. 
Tuesdays: Closed.
Price
Adults: € 12 (US$ 12.90)
Students and children: € 9 (US$ 9.60)
Transport
Metro: Syntagma, lines 2 and 3.