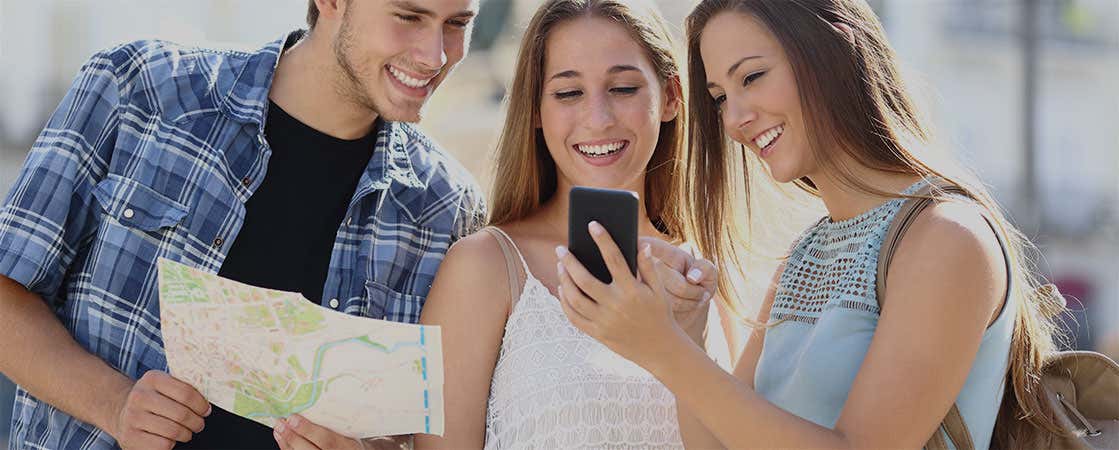 Although the official language in Greece and Athens is Greek, English is also widely spoken, so you shouldn't experience any problems when visiting the city. 
English is very widely spoken in Greece, especially in the most touristy parts of the city. Most Greeks working either in hotels, restaurants or in shops will have no difficulty communicating with English-speakers.
Useful expressions 
It is always a good idea to carry around a small list of useful expressions and your favorite food in Greek once you get to Athens, just in case you come across non-English speakers.
Courtesy
Hello/goodbye

Yásas

Good morning

Kaliméra

Good afternoon

Kalispéra

Good night

Kaliníjta

Yes

Nai

No

Ochi

Please

Parakaló

Thank you

Efjaristó

You're welcome
Típota
At a restaurant
Aperitif

Oreftiká

Ice-cream

Pagotó

Milk

Gála

Tea

Chái

Roast

Psitó

Boiled
Brastó

Grilled

Sta cárbuna

Fried

Tiganitó

Salt

Aláti

Pepper

Pipéri

Oregano
Rígani

Onion

Cremídi

Garlic

Skórdo

Bread

Psomí

Prawns

Garídes

Vegetables

Lajaniká

Fish

Psári

Lamb

Arnáki

Chicken

Kotópulo

Pork

Girinó

Veal

Mosjári

Meat

Créas

The bill

To logariasmó

Melon

Pepóni

Watermelon

Carpusi
Days of the week
Monday

Deftéra

Tuesday

Tríti

Wednesday

Tetárti

Thursday

Pémti

Friday

Paraskeví

Saturday

Sábato

Sunday

Kiriakí
Numbers
Zero

Midén

One

Éna

Two

Dío

Three

Tría

Four

Tésera

Five

Pénte

Six

Éxi

Seven

Eptá

Eight

Octó

Nine

Enéa

Ten

Déka