Opened to the public in 1975, the Athens War Museum preserves Greek military relics and documents the numerous conflicts the Greek nation took part in throughout the centuries.
Exhibits
The Athens War Museum has various exhibits distributed along four floors that manifest the country's eventful military history with abundant pictures and artifacts from antiquity to modern day.
The best way to explore the museum is to start on the top floor, where you'll find a collection dedicated to antiquity, the Byzantine period, the Balkan Wars, the Greek War of Independence, or World War I.
The following floors show how the Greek troops fought against the Axis powers during World War II. There is also a curious collection of unusual weapons from various periods that come from all over the world.
The museum also has an exterior area that is dedicated to heavy artillery and military aircraft used by the Greek Air Force. You can visit this part of the museum without entering inside.
Interesting, but not one of the best
Although the Athens War Museum has an interesting collection and it's very well distributed, we don't believe it to be one of the city's top museums. If you have enough time or enjoy the topic, it's a pleasant museum to discover.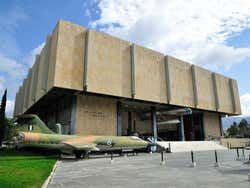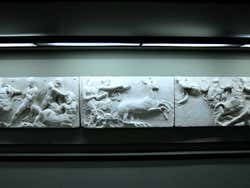 Schedule
Tuesday to Sunday: 9 am - 5 pm
Monday: closed
 
Price
Adults: € 6 (US$ 6.40)
Students and over 65s: € 3 (US$ 3.20)
First Sunday from November to March: free
Transport
Metro: Evangelismos, line 3.
Bus: Rigillis, lines 054, 200, 203, 214, 220, 221, 223, 235, 408, 419, 601, 603, 608 and 815.
Trolleybus: Rigillis, lines 3, 7 and 13.